Results tab for python with turtle
I can't find the results tab on python with turtle. It's not in the top right corner and dragging the console doesn't show it. Can someone please help. I tried everything that was suggested in previous posts.
PattanAhmed

(1103)
@wkhatibi Hi,
Can you please send a screenshot from your side?
It works fine from my side:-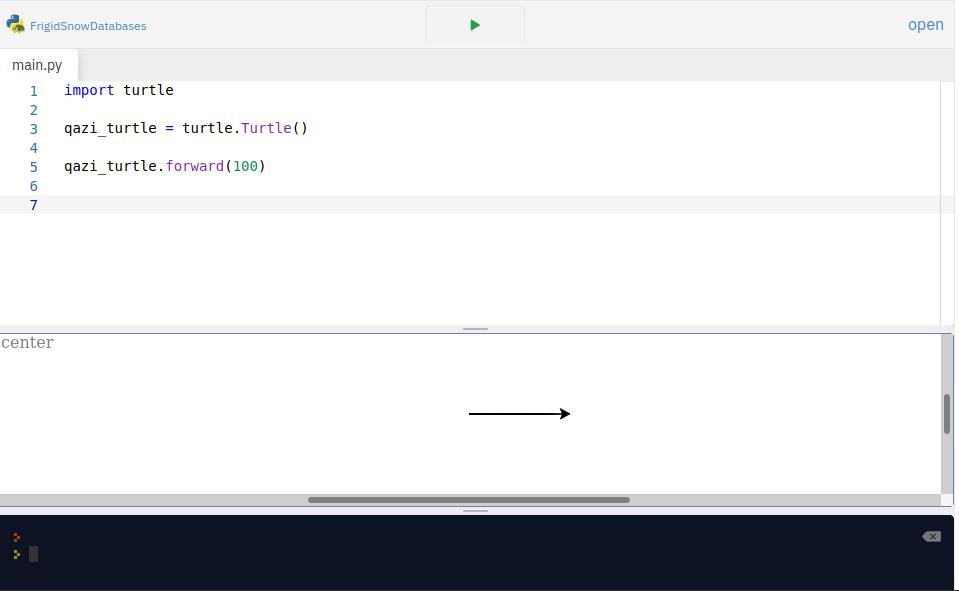 I am sure that your web browser is trying to stop something. I guess.
Thanks!
JosephSanthosh

(1182)
Ok so I have met someone with this same problem. It is a bug with repl.it so please report it here: https://repl.it/bugs . It is quite strange. It might start working after a while, this is a problem with your account because I can see the results tab.
Hope it starts working and hoped this helped.